Our Member's MGs
---
M type Midget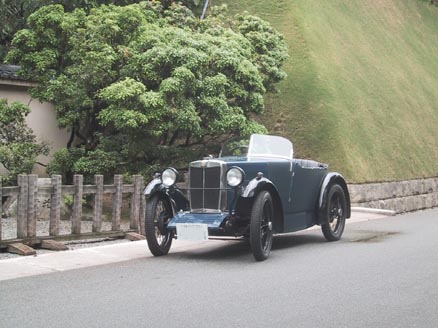 The first Midget making MG a real sportscar manufacturer.
3235 were manufactured in 1929-1932, based on Morris Minor of Mother companyŒs small car, which had an amazing four cylinder SOHC 847cc engine.Other than two seater sports tourer described in the photo, two seater coupe, called SpotsmanŒs Coupe was available.
Wooden framed body was covered by fabric other than engine hood, bottom of the main body and wings. However the latter half of 1931 onward, fabric was discarded and cheaper steel panels were used.