The MG Tweed Meeting 2015
Participants murst come with MG. 27 MGs gatherd.

Six pre-war MGs, one T-type, one MGA, five MGBs, one RV8, six Midgets, four MGF/TFs, three saloons.

 8:30AM, gathered at the parking space of "Meigi-mura" after the entry confirmation, then ahead for "Teikoku hotel".
The course from "Meigi-mura" to "Teikoku hotel" is quite steep, as if British trial.

After some photos in front of "Teikoku hotel", all MGs lined up. The road through back gate of "Meigi-mura" was very rough.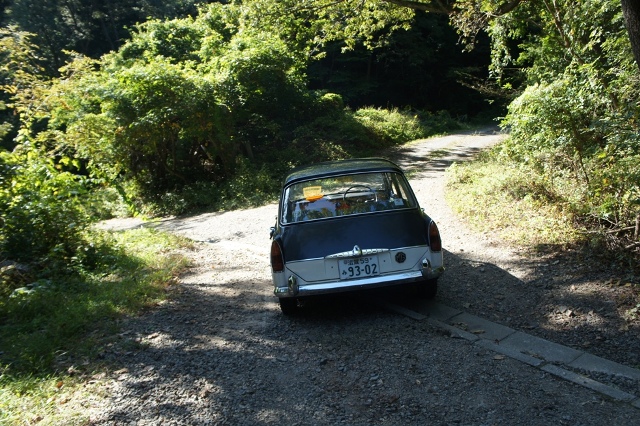 MG1100 couldn't climb but after little repair, it became sound.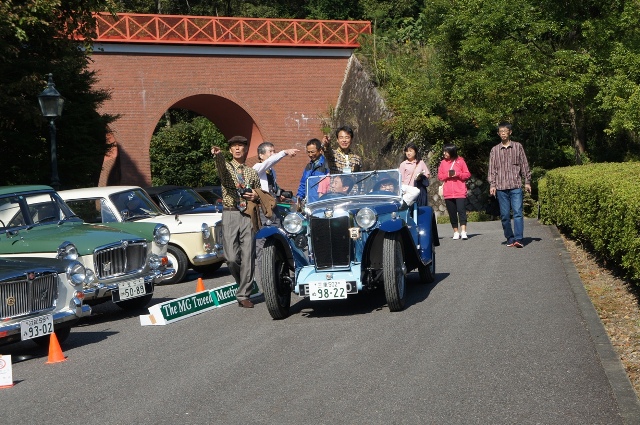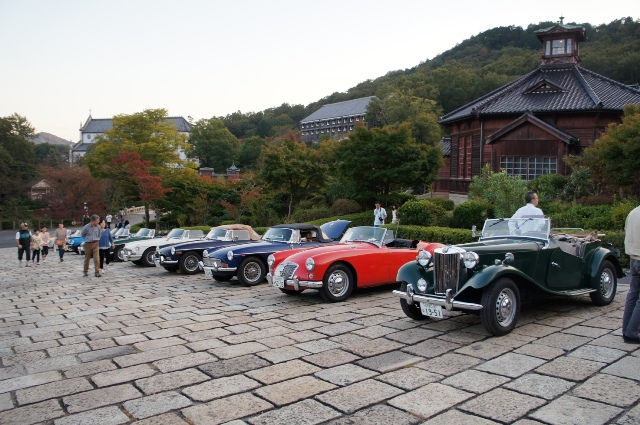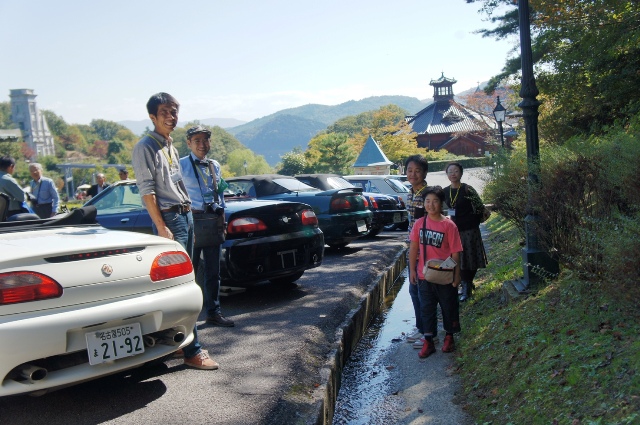 MG-F TF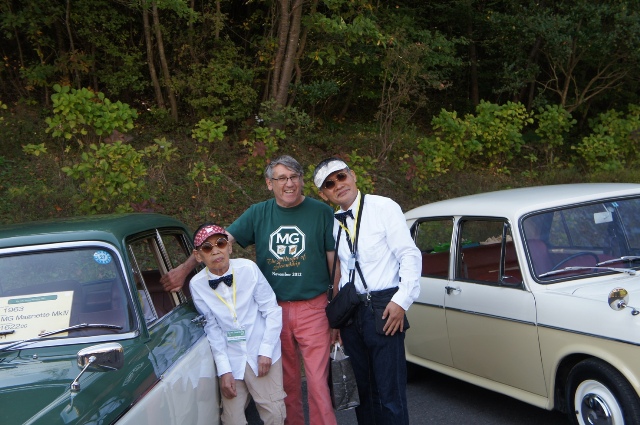 The left car of F/TF got KMGCC aword.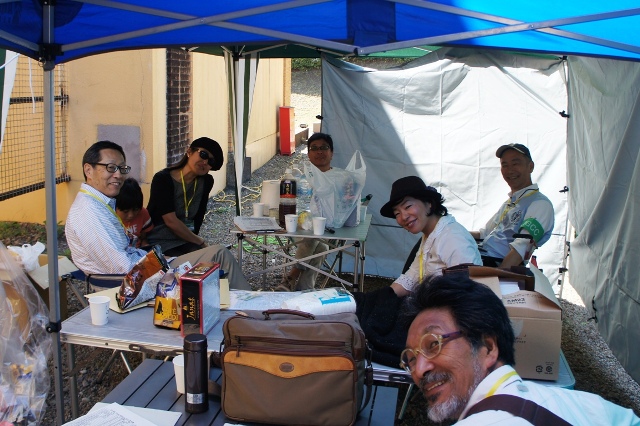 Secret den of back yard of "Teikoku hotel". Staff reluxing.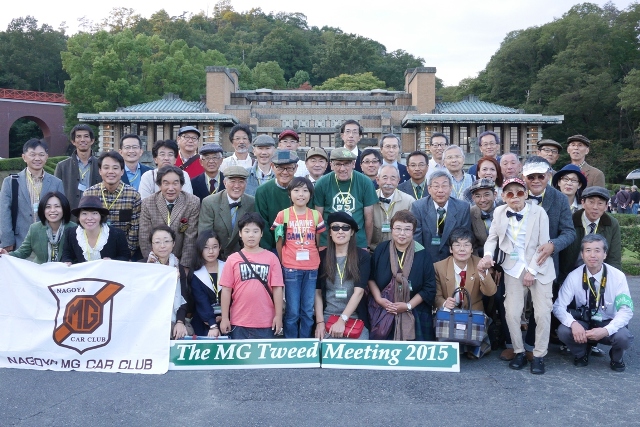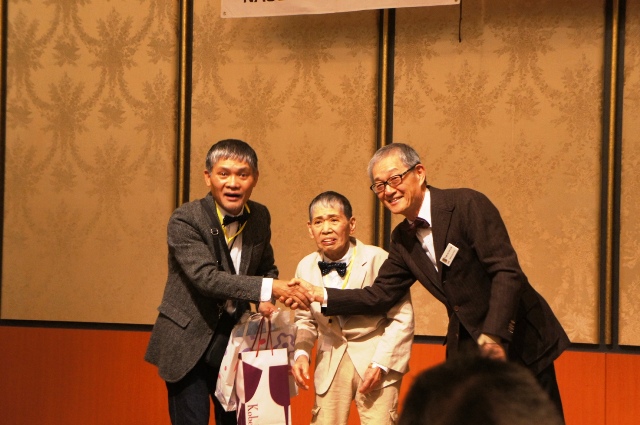 Representing all guests, the chairman of KMGCC gave short comment and KMGCC award was presented.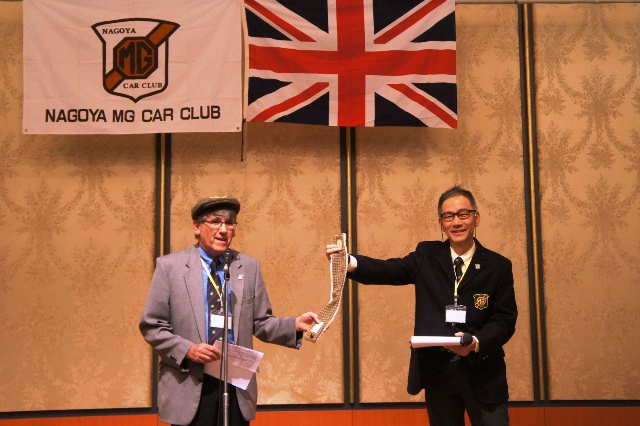 Also Mr.Paul Plammer′s note about Tweed.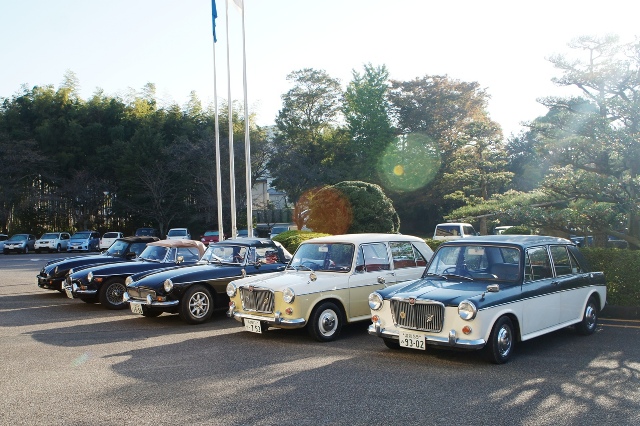 Next Morning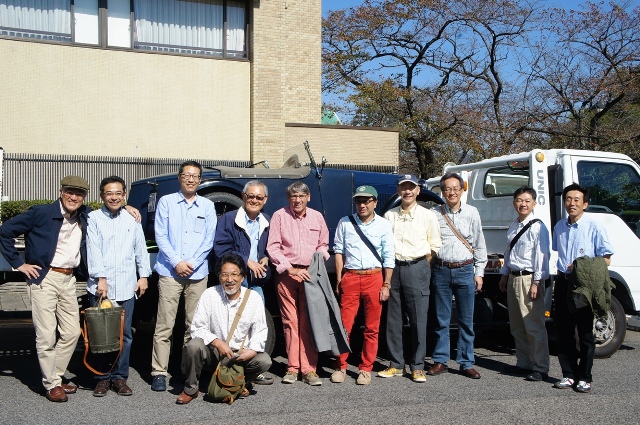 Another photo was taken in front of the hotel. Fine weather all time!