| | | |
| --- | --- | --- |
| | | Fresh green run 2016 |
2016/4/16
Gdtting out of Hanwa express way at Arita IC and heading for Koyasan by route 22
Taking a short rest at Seven Eleven along route 22 around 10 o'clock.
Turn right at "Tanba-no-mori" then taking route 480 along Arita river.
As planned, we arrived at Oishi highland around 11 o'clock.
Lunch, walking highland and coffee break
Went back around 13 o'clock. Arita river and fearful suspension bridge.
Taking previous route and say good-buy at Kishiwada SA.
This course was planned around last Autumn, however the then outing was cancelled due to the rain.
This time we enjoyed good weather from early morning.
Bit cool in the morning, but quite warm basically. Even sweatty.
The course was very comfortable and only our cars there, only seven though.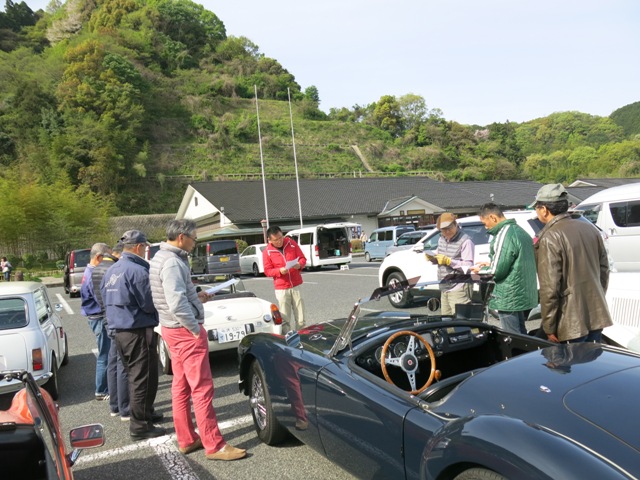 Short drivers' meeting at Kishiwada SA. A TD was not able to come due to battery problem, hence ordinary car.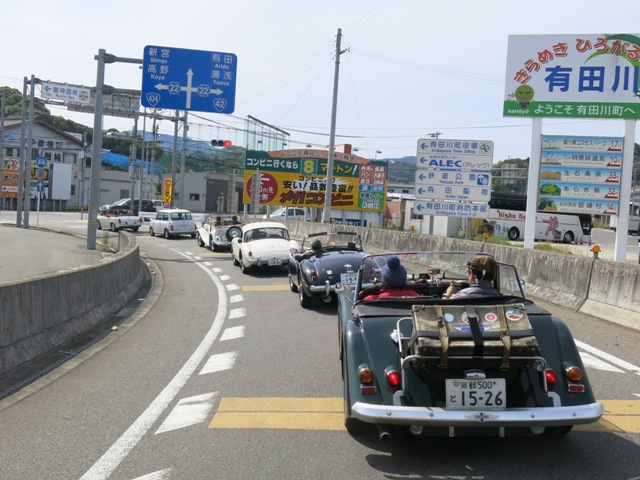 Heading for south from Kishiwada SA and crossed Arita river. Then went to the east on route 480.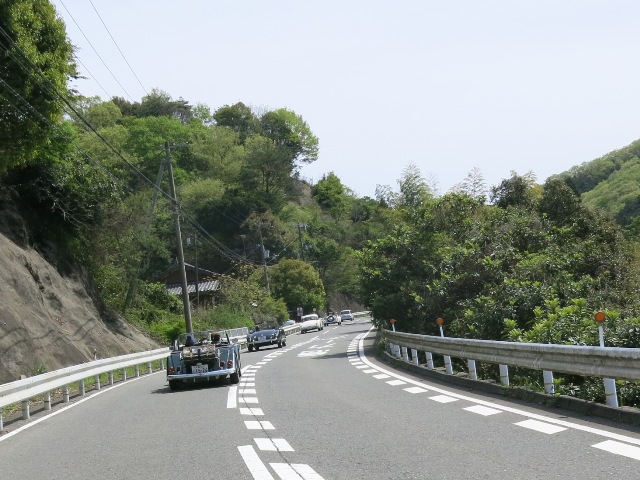 Cherry blossoms have gone but fresh green leaves appear.
Few cars alongside Arita river so very comfortable. It was pleasure to see our MGs from the back of the line.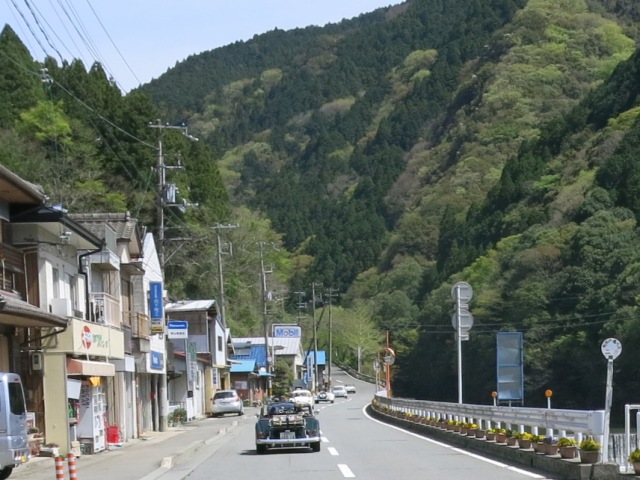 Futagawa area. Beautiful fresh leaves.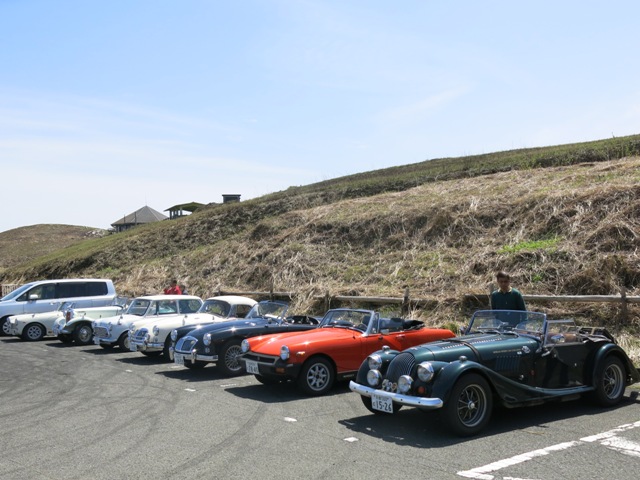 Oishi highland is famous for pampas grass, so spring is not the season, hence a few people.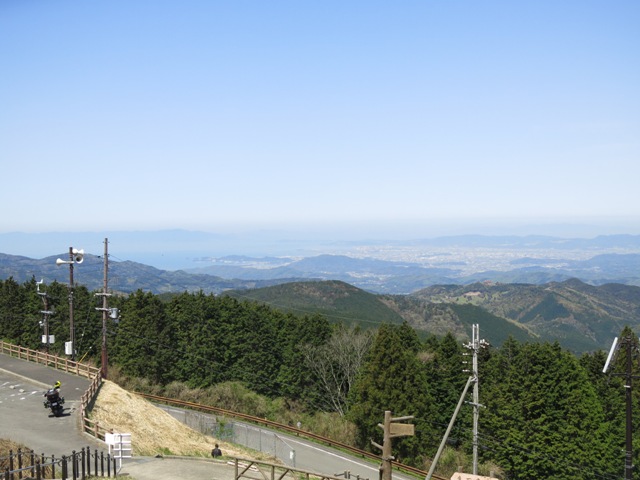 Wakayama city from Oishi highland. Even Awaji island could be seen, slightly foggy though.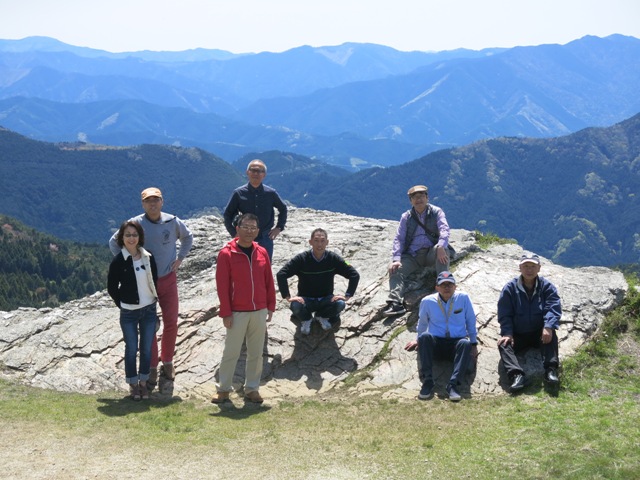 We didn't go to the summit of oishi highland, just took a picture at the foot.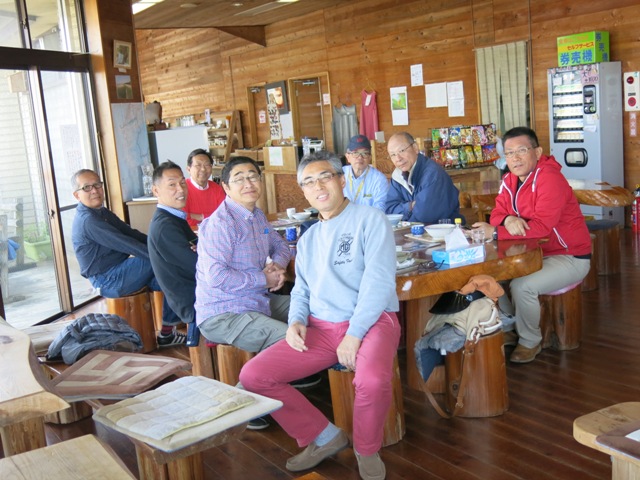 Enjoyed yam potatoes on rice for lunch. Quite nice.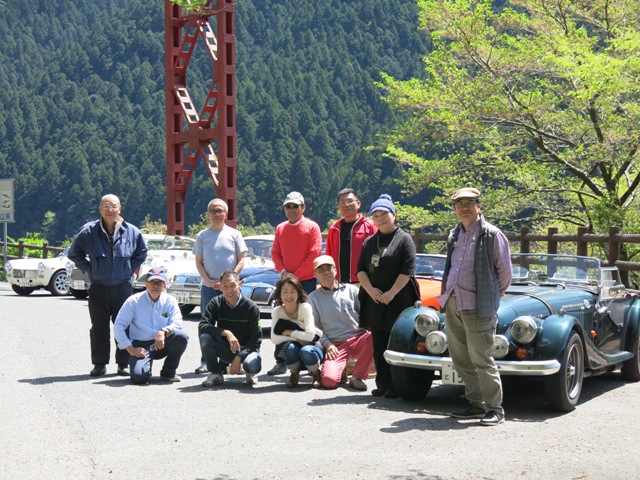 Zao-bridge. It was asuspension bridge and the lake was seen. Very scary.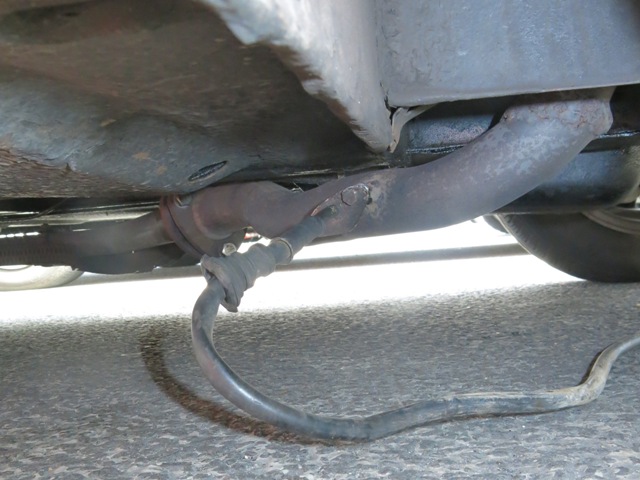 As mentioned, a TD had a battery trouble besides a Midget got an exhaust pipe trouble but managed to went home by itself.